Click here to register now for Gallus Innovation Days.
A prototype of a new generation Gallus press will be unveiled at the Gallus Innovation Days in Switzerland which runs from 20-22 September. The event looks set to attract about 1,000 visitors from all over the world.
The new generation of label press is equipped with flexo printing units and features an innovative new construction which can be configured to a customer's requirement in terms of the level of automation or the web width. Gallus will launch the first series machines with a width of 440 mm. The future modular platform principle will make it possible to configure everything from basic models to fully equipped versions with varying degrees of automation, all to the known Gallus quality level.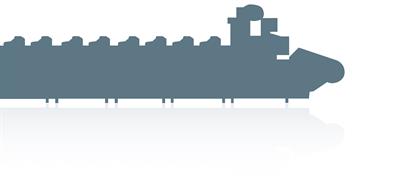 The new generation of label press is going to be presented at the Innovation Days
With its maximum speed of 200 m/min and extremely short setup times, these printing presses are the fastest narrow-web machines that Gallus has ever built. The Gallus engineers paid particular attention to achieving the highest possible level of productivity, using features such as precise register accuracy regardless of speed, extremely straightforward operation even at low levels of automation, a very short web path from printing unit to printing unit and exceptionally easy changeovers. The first deliveries of these new machines are scheduled for the second quarter of 2017.
"Gallus Innovation Days are always popular and we believe this time round the new machine platform we will inspire our customers from all over the world," says Matthias Marx, Head of Corporate Communications at Gallus Group..
The machines being demonstrated include the Gallus Labelfire 340 and Heidelberg Omnifire 250, both digital models, the Gallus ECS 340 equipped with GEW's Rhino LED UV drying and the Gallus RCS 430 featuring  "Metallic Doming", a Gallus combination printing process based on rotary screen printing from Gallus, on various substrates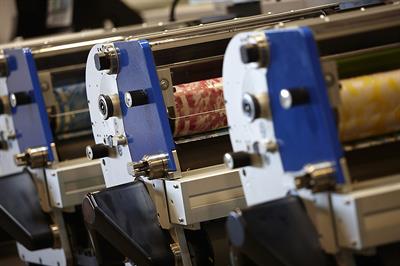 The Gallus ECS 340 convince by cost-efficiency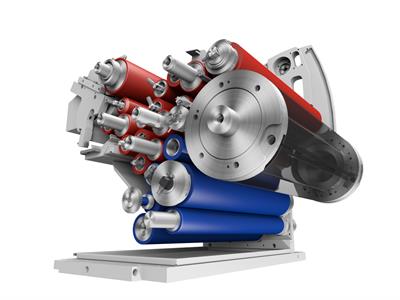 Gallus RCS 430 offset-printunit
Furthermore, there are some interesting consumables and service products, not least the new Gallus Screeny A-line screen product family and the Screeny "Highspeed" product range which allows label printers running screen printing units to operate more productively. Visitors have also the opportunity to win a certain amount of the A-Line textile in a sweepstake.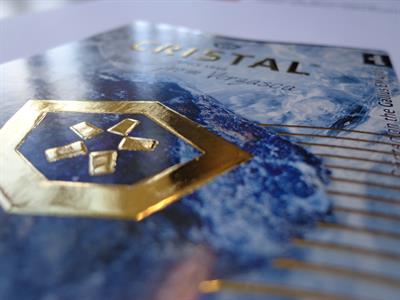 Close-up of Metallic Doming
Gallus partners represented at the Innovation Days include Martin Automatic, Rotometrics, Flint Group, GEW, Gietz, Polymount, Siegwerk, Zecher, Erhardt+Leimer, Matho, Kurz and various substrate suppliers.
On 20 September the Innovation Days opening time is noon to 5pm and on 21 and 22 September it will run from 9am to 5pm. Guided tours will take visitors to the live demonstrations every half an hour and food and drink will be available free of charge to visitors. Interested customers have the possibility to take the shuttle to Screeny production site at Herisau twice a day.